Apollo Program Logo T-Shirt For Space Fans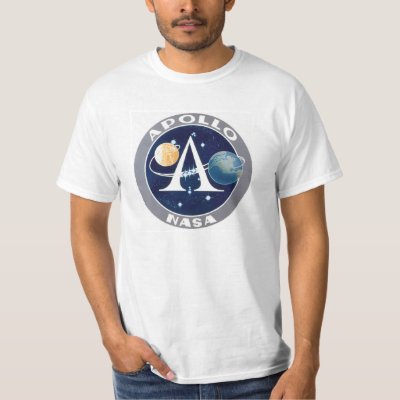 On this day in 1969, NASA launched Apollo 10 -- the final test flight before the historic flight of Apollo 11 to put the first men on the moon. The flight had astronauts Thomas P. Stafford, John Young, and Eugene Cernan performing the final tests before the lunar landing mission that followed.
Recently we have celebrated the return of manned spaceflight from the United States with several successful launches performed with the partnership between SpaceX and NASA. With this pairing, astronauts once again can reach the ISS from American soil.
Soon we will celebrate more milestones as we work to return to the moon, and then on to Mars.
As we commemorate space milestones of today, we also remember the amazing accomplishments made during the Apollo program. Wearing this Apollo Program Logo t-shirt is a great way to share your love of science and space travel. Shown here on a basic shirt, you can choose from dozens of different styles and colors on which to have this awesome NASA design.