Cute Virologist / Cat Lover T-Shirt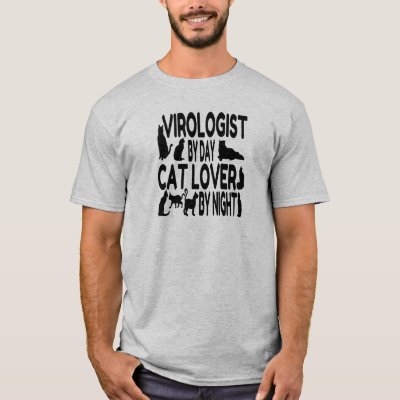 Do you know someone who works as a virologist who is also owned by a cat or cats? This cute t-shirt has a fun occupation / personal life mashup design.
Bold text on this tee reads "Virologist by day Cat lover by night" in bold black all caps text. The slogan is accompanied by several black silhouettes of cats in various positions. This darling graphic text and image virologist t-shirt is a perfect gift idea for someone who works as a virologist and has at least one feline family member.