Isaac Newton's Law of Gravitation Apple T-Shirt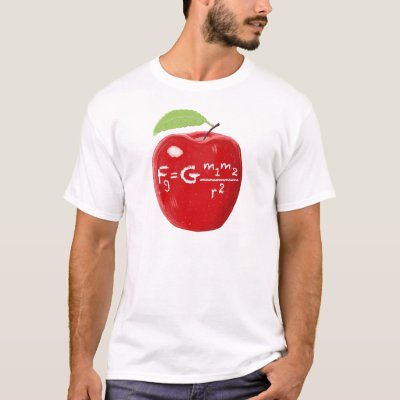 Newton's law of universal gravitation, sometimes called Newton's law of gravity, is a mathematical equation that relates force between objects, mass, and distance. The formula is presented on this t-shirt within an illustrated apple -- alluding to the story that Isaac Newton was inspired in his work by watching an apple fall from a tree, or when an apple fell on his head.
This fun graphic t-shirt design with Newton's law of gravity in an apple shape is the perfect gift idea for a math or science teacher. The bold design features a real world equation that will inspire students.
Get this unique science geek apparel design on a white tee as shown, or pick a different apparel style or color to suit your recipient.