Retro James Webb Space Telescope JWST Logo T-Shirt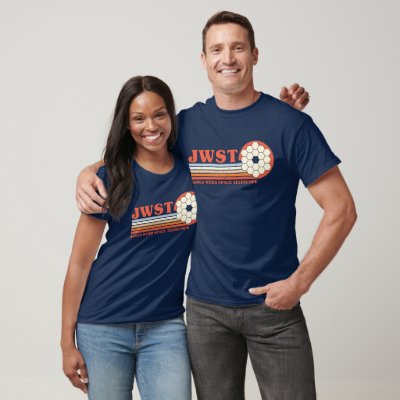 Show your interest and spread the word about the JWST James Webb Space Telescope, already on track to explore the universe and deliver knowledge about our past, present, and future.
This retro space geek design uses a honeycomb shape to represent the mirrors used to capture and create the amazing images from the telescope. This is a retro style design with a classic color scheme and some distressing throughout for a vintage look. Large letters JWST feature above a sunset style stripe pattern, with smaller text below reading James Webb Space Telescope in all capital letters.
This is a perfect gift idea for anyone interested in space exploration and the new information that will be revealed by this amazing new telescope, including astronomers and amateur astronomers, space fans, and other scientists and science geeks.