Unfold the Universe James Webb Space Telescope Graphic T-Shirt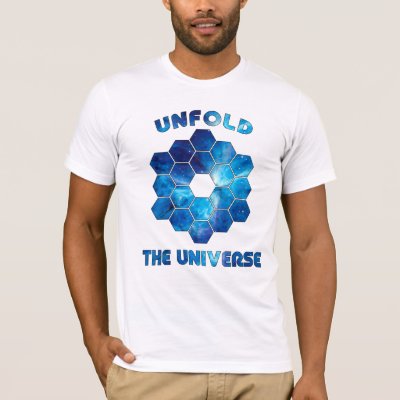 This fun James Webb Space Telescope t-shirt uses a stylized honeycomb mirror pattern design with a nebula fill. The slogan Unfold the Universe is perfect for space geeks!
This bold graphic design uses a stylized honeycomb pattern to represent the JWST James Webb Space Telescope. The honeycomb mirror design, as well as the slogan text UNFOLD THE UNIVERSE, are colored in with a blue nebula pattern, making this a truly out of this world fun space design for science geeks! This is perfect for anyone interested in space exploration and is eagerly awaiting the discoveries to be revealed with the findings of the JWST!